CALL FOR LUNCHEON SPEAKERS FOR 2018
CWLS IS LOOKING FOR ANY POTENTIAL CANDIDATES TO STEP UP AND PRESENT AT OUR 2018 TECHNICAL LUNCHEONS.
IF YOU OR ANY CO-WORKERS HAS AN INTERESTING CASE STUDY WITH A PETROPHYSICS FOCUS PLEASE CONTACT KEVIN PYKE OR SEND AN EMAIL TO INFO@CWLS.ORG.
THANK YOU!
CWLS Technical Luncheon
CWLS TECHNICAL LUNCHEON PRESENTATION FAIRMONT PALLISER HOTEL 133 – 9TH AVE. S.W. CALGARY
DATE: Wednesday, November 22nd, 2017
TIME: Lunch served at 11:30 am, Presentation starts at 12:00 pm
TOPIC: Understanding Sonic Data in Unconventional Reservoirs
COST: CWLS members reserved meal: $40.00; Non-members: $45.00
Special needs meals need to be requested by phoning the office directly.
Tickets will NOT be available at the door.
RESERVATIONS BY: Monday, November 20th, 2017 (NOON)
SPEAKER: Jennifer Market, Global Acoustic Advisor, Weatherford
ABSTRACT: Acoustic velocities are one of the key measurements for production enhancement and increased drilling efficiency in unconventional reservoirs, but the environment can present considerable complications to accurate data interpretation. Because these wells are often produced by way of horizontal boreholes through shales, the sonic logs respond to intrinsic shale anisotropy, natural fractures, drilling induced stress, and nearby beds above or below the target formation. These intertwined effects frequently lead to misinterpretations such as picking a compressional slowness from an approaching bed but the shear slowness from the current formation, leading to odd (and confusing) geomechanical results.  Other times, shale anisotropy is inadvertently assumed to be linked to natural fracture networks.  Interpretations from different vendors, and even different analysts within the same team might vary greatly due to different processing methods.  Thus, we need to consider the various aspects of sonic response in horizontal wellbore through unconventional reservoirs and proscribe a workflow and quality control regime to ensure consistent and valid results.
This presentation begins with a review of sonic measurements in unconventional reservoirs, paying particular attention to concepts such as the depth of detection of nearby beds and distinguishing shale anisotropy from fracture or stress-induced anisotropy.  A discussion of wireline and azimuthal LWD data acquisition methods follows, with details about optimising data acquisition in unconventional reservoirs. Then, a workflow is described, with the goal of correctly determining the compressional and shear velocities for the bed in which the tool resides as well as the nearby beds. Several field examples will be examined in detail, describing the correct methods for interpretation and the common pitfalls.  Examples of how incorrectly interpreted results impact petrophysics and production optimisation studies will be shown.   Finally, a discussion of the applications of sonic data in unconventional reservoirs will be illustrated with field examples.
BIOGRAPHY: Jennifer Market is the global acoustics advisor for Weatherford.  Her role involves acoustic data processing and interpretation, along with development of software and new application. She also provides industry training seminars to widen the understanding of acoustic data acquisition and applications.  She has 20 years' experience in borehole acoustics, working in service companies and as a consultant to develop enhanced acoustics tools and applications.  She frequently publishes articles for both SPWLA and SPE and was an SPWLA lecturer in 2008-2009, 2011-2012, 2015-2017 as well as a SPE Distinguished lecturer 2014-2105. She served as the 2016-2017 SPWLA VP of Technology and currently serves as the SPWLA VP Finance 2017-2019.
---
Industry Social Events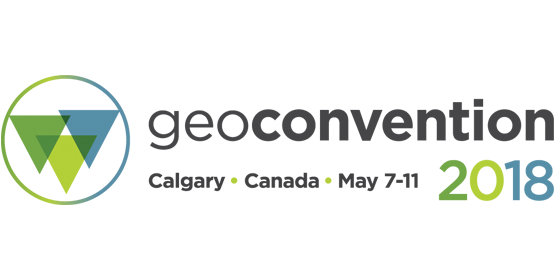 Important Dates
GeoConvention 2018 Abstract Submission Deadline: December 8, 2017
GeoConvention 2018: May 7-9, 2018
CSPG Core Conference: May 10-11, 2018
All GeoConvention 2017 Award Winners
Industry Short Courses
Nothing scheduled at this time – Check back soon!
For more Industry Courses click here.
---
To have your course posted here, please contact: