Membership
SOCIETY OBJECTIVE:
The objective of the Society (as stated in the Letter of Incorporation) is the furtherance of the science of well log interpretation by:
Providing regular meetings with discussion of subjects relating thereto; and
Encouraging research and study with respect thereto.
MEMBERSHIP QUALIFICATIONS:
Active membership is open to those within the oil and gas industries whose work is primarily well log interpretation or those who have a genuine interest in formation
evaluation and wish to increase their knowledge of logging methods. The CWLS fiscal year commences March 1, and all fees are due at this time.
MEMBERSHIP FEES:
New Members
First Year: $50 (includes first year dues and $10 initiation fee)
$40 Annual renewal thereafter.
Senior Members
Senior membership is available to current and former CWLS members who have supported this Society, through their membership, for a number of years and now may have either retired or taken a less active professional role. We would like to say thank you for your years of service by extending you an offer of a reduced yearly fee of $20 (no re-initiation fee). We hope that you continue to remain active in the CWLS. Please contact either the office (403) 244-4487 or a member of the Executive Committee to receive assistance in updating the type of your membership.
Existing Members
Members, please your membership by selecting the appropriate options for the upcoming year.
ACTIVITIES:
The Society also furthers its objectives by sponsoring symposiums and exhibits.
Research committees encourage and support research on relevant problems.
The Society is the spokesman to industry and government on topics pertaining to well logging and formation evaluation.
The Society holds a monthly luncheon meeting (except July / August) to hear an address on a relevant topic.
Each active member will automatically receive the CWLS Journal, 'InSite' newsletter and Annual Report.

Privacy Policy
Become a Corporate Member
As a corporate member, you will receive a copy of all monthly meeting notices, our acknowledgment of your support at all events, as well as recognition and a web link on our website.
Corporate Membership Categories
| | | | |
| --- | --- | --- | --- |
| PLATINUM (PLUS): | $1000 ($1500) | GOLD: | $ 500 |
| SILVER: | $ 250 | BRONZE: | $ 160 |
If you or your company is interested in becoming a corporate member, please contact us at info@cwls.org.
Our Corporate Members are important to us not only for the financial support they give but also because of the commitment and work of their employees in promoting the society. Below is a list of our corporate members with links to their websites.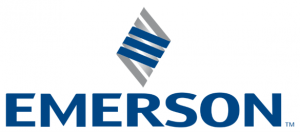 If you are a Corporate Member and do not appear, or the link to your website is missing or incorrect please contact us at info@cwls.org.
Student Membership
Free Lunch – Geology, Geophysics and Petroleum Engineering Students Society Office at (403) 244-4487. Lunch topics and dates are posted here. Space is limited.
Student Membership:
Graduate Students

Undergraduate Students

$20 (no initiation fee)
$0 (must present ID)

For more information on Undergraduate
Membership, contact info@cwls.org.

The CWLS fiscal year commences March 1, and all fees are due at this time.
Includes access to all publications and to the online water resistivity catalog.
U of C Graduate Program
The University of Calgary is pleased to announce the implementation of a new graduate program entitled Graduate Studies in Reservoir Characterization. Visit the University of Calgary to learn more.
The Winston Karel CWLS Student Award:
The Canadian Well Logging Society (CWLS) announces yearly awards for engineering and earth sciences undergraduate and graduate students in Canada. The purpose of these awards is to raise interest and awareness of careers in Petrophysics and Formation Evaluation. Formation Evaluation and Petrophysics are the studies of rocks and their fluid properties as they pertain to the oil and gas industry.
This year will mark the first time that the award will be funded by Lois Decker wife of Winston Karel. Winston Karel was a long time CWLS member and friend to the community who passed away on July 1st, 2015.
Best Student Thesis wins $1000
Best Student Abstract wins $500
Submissions should critically examine some aspects of well logging, formation evaluation or petrophysics and should be submitted to the CWLS in their final year of study. The final thesis can be submitted at any time in the year of graduation. Submission deadline is October 31st and the CWLS will select award winners by November 15th of this year.
The winners will be invited to the September luncheon to receive the awards and to make a presentation at a CWLS lunch meeting in Calgary later in the year.
Student Award Eligibility Criteria: Candidates must be registered full-time at a Canadian university. A student's financial need will be considered.
Student Award Application Procedure:
Completed application forms must be received before October 31st. Application forms can be downloaded below:
Please submit application forms to:  Winston Karel CWLS Student Awards Committee.
Email:  info@cwls.org
Fax:  (403) 244-2340
Mailing Address:
Canadian Well Logging Society
#600, 900 – 6th Avenue SW
Calgary, Alberta, Canada
T2P 3K2